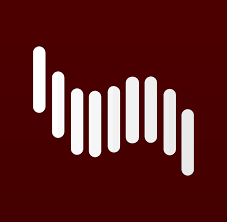 As of April 15th, 2011, Adobe Wave is being discontinued. Adobe Wave was a desktop alert and notification software gets the information you care about right to your desktop. When a friend posts a status update or there's new content on your favorite site, be the first to know. With Twitter being the ultimate Buzz word, this product really had no chance.
Adobe Pass for TV Everywhere
Adobe announces the Adobe Pass service, a new authentication solution that enables pay TV subscribers to easily access premium content from virtually any Internet-connected device. Leveraging the Flash Platform and HTML5, Adobe Pass allows pay TV providers and content owners alike to deliver a wider range of content on more platforms – including Windows, Mac OS, Android, iOS, Blackberry and Google TV – and ensure a high-quality, secure user experience.
Promoted by the broadcast and cable industry as TV Everywhere, Adobe Pass makes it possible for pay TV providers to authenticate their paying subscribers online and provide them with the anytime, anywhere content experiences that audiences crave, taking TV Everywhere from concept to reality.
Wow…this opens the door for so many partnerships. Good News!
Video: Flex on the iPad
Check out this video showing a sample Flex application running on the iPad. This Mobile Trader application shows chart manipulation and drill-downs using touch events, real time market data updates (in lists and charts), as well as video-conferencing (with your financial advisor) and screen synchronization between clients ("simulations" and "what-ifs" collaboration use cases).
Convert Adobe Flash FLA files into HTML
I know I am little bit late on this topic but for those that don't know of Wallaby. ? "Wallaby" is the codename for an experimental technology that converts the artwork and animation contained in Flash files into HTML. This allows you to reuse and extend the reach of your content to devices that do not support the Flash runtimes. Once these files are converted to HTML, you can edit them with an HTML editing tool, such as Adobe Dreamweaver, or by hand if desired. You can view the output in one of the supported browsers or on an iOS device.